My AuctionMartHi, guest
My Credits:

0
Login
Register
|
Lost Password?

1700-81-4883
Live Chat Box
For member only!
Log in now or
Register
now!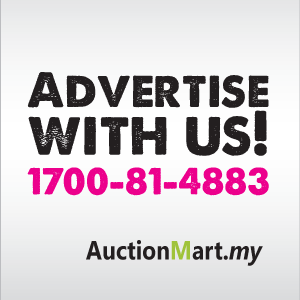 ​
Search Alerts
Personalise your property search. Register for a free AuctionMart.my account.
Sign up for email alerts and when a property matching your criteria is listed, we'll email you.
With an AuctionMart.my account, you can also access your saved auction properties and see your shortlist from any computer.
Sign in or register to get the full range of tools: access your saved searches from other computers, create auction property lists, get alerts when new auction properties come on the market, and more.